The Power of the Mediterranean Diet for Menopause
Ah, menopause — the dreaded stage during which a woman's estrogen level drops, causing a variety of unwanted changes. While the process is inevitable, you don't have to let menopause rule that stage of your life.
One of the best ways to cope with menopause symptoms is through dietary changes, and that's where the Mediterranean diet comes in.
Packed with nutrient-dense foods like whole grains, vegetables, fruits, and lean protein, this diet has been backed by science for alleviating symptoms like mood swings and hot flashes.
In this blog post, we'll dig into the benefits of the Mediterranean diet for menopause and how it can have a big influence on helping you feel your best.
The Mediterranean Diet and Menopause
Hot Flashes and Night Sweats
In a study among 6,000 middle-aged women, researchers found that the Mediterranean diet decreased hot flashes and night sweats significantly.
In contrast, diets high in fat and sugar were more likely to increase hot flashes.
Weight Management
Hormonal changes can make it more challenging to maintain a healthy weight.
The Mediterranean diet can help defy weight gain by emphasizing nutritious and filling foods like vegetables, fruits, and whole grains, while cutting processed and high-calorie foods.
In a review of studies including 3,436 participants, the Mediterranean diet showed significant weight loss. However, weight loss was greater when energy was also restricted and advice on physical activity was included.
Cognitive Function
Menopause can affect cognitive function and increase the risk of dementia. Cognitive function is the ability to learn, think, reason, solve problems, and make decisions.
It's good to know that the Mediterranean diet has been associated with improved cognitive health thanks to its anti-inflammatory properties.
Research indicates that by following a Mediterranean diet, women can prevent cognitive decline in midlife.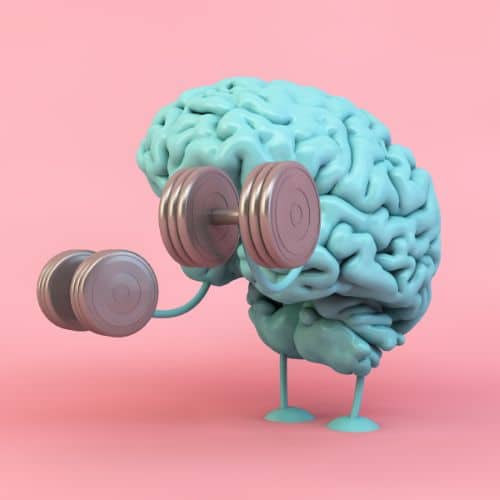 Heart Health
Inflammation
Menopause is an inflammatory process, and inflammation has been linked to many health issues.
Fortunately, the Mediterranean diet is known for its anti-inflammatory properties due to its emphasis on healthy fats from olives, extra virgin olive oil, nuts, and fish. In addition, it discourages the consumption of processed foods and refined sugars, which can cause inflammation.
This makes it an ideal choice for reducing inflammation during menopause.
The Mediterranean Diet is Sustainable
One of the best things about the Mediterranean diet is that it's a lifestyle rather than a short-term fix. It's not restrictive diet and includes a wide variety of foods, making it easier to stick to in the long-term.
Plus, its benefits extend beyond just the menopause period to overall health and longevity.
What is the Mediterranean Diet?
The Mediterranean diet includes whole grains, fresh fruit and vegetables, healthy fats like olive oil and nuts, fish and poultry, legumes, and herbs and spices.
It also limits processed foods, red meat, refined grains, and sugars. Additionally, it promotes an active lifestyle with regular physical activity.
How to Follow the Mediterranean Diet
| | |
| --- | --- |
| Eat more of | The Power of the Mediterranean Diet for Menopause |
| Eat less of | Poultry, eggs, cheese, yogurt, and red wine |
| Limit | Red meat, processed foods, sugary beverages, added sugar, refined grains, beers, and liquors |
Foods to Eat
Fresh vegetables: all vegetables
Fresh fruit: all fruit
Whole grains: brown rice, rye, barley, corn, whole wheat bread, and pasta
Healthy fats: nuts and seeds, olive oil, avocado, and avocado oil
Fish and seafood: salmon, tuna, shrimp, crab, oysters, trout, etc
Poultry and eggs: chicken, turkey, eggs, etc
Legumes: beans, garbanzo, lentils, etc
Dairy: milk, yogurt, cheese, and milk alternatives
Herbs and spices: all
Red meat in moderation
Foods to Limit
Processed foods: sausages, hot dogs, deli meat, and fast food
Added sugar: soda, candy, ice cream, syrup, and baked goods
Fried food: french fries, onion rings, fried chicken, etc
Sweetened beverages: soda, energy drinks, coffee with added sugar, etc
My Expert Opinion
Remember, the Mediterranean way of eating is a diet of inclusion and enjoyment. Share your meals with friends and family, and allow enough time for you to savor your meals.
Naturally, this way of eating can lead you to mindful eating, a powerful tool for eating well and maintaining a healthy weight.
Menopause is a part of life, but that doesn't mean it has to make you feel miserable. Adopting a Mediterranean-style diet can help ease your symptoms and maintain your overall health. With its emphasis on whole, nutrient-dense foods, healthy fats, and sustainability, it's a dietary pattern that can help you age gracefully.
So, stock up on those legumes, fruit, and extra-virgin olive oil and start enjoying the benefits of the Mediterranean diet today!
Dr. Su-Nui Escobar, a Registered Dietitian/Nutritionist in Miami, FL, is dedicated to empowering women in perimenopause and menopause to live healthier, more satisfying lives.
With a doctorate in clinical nutrition from the University of North Florida, she has expertise in menopause and weight loss, including the unique challenges faced by those on weight loss medications.
Su-Nui's passion for her field is evident in her previous role as the Academy of Nutrition and Dietetics spokesperson.