Smoothie for Constipation – This Recipe Works Wonders
Are you struggling with constipation? If so, this smoothie recipe to relieve constipation may be just what you need!
This delicious and nutritious drink is packed with fiber and other nutrients to help get your digestion moving again.
Plus, it couldn't be easier to make. Give this smoothie a try the next time you're feeling backed up. Let us know how well it works for you.
Smoothie Ingredients to Relieve Constipation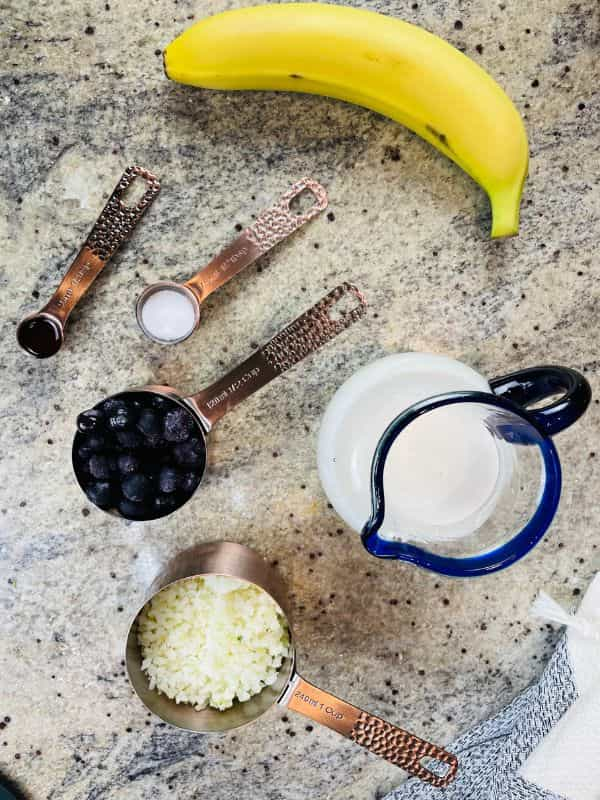 Fiber
There are two types of fiber: soluble and insoluble. Soluble fiber will dissolve in water and form a thick substance, while insoluble fiber – as you might have guessed – will not dissolve in water.
Soluble fiber adds bulk and softness to your stool.
Some good food choices for soluble fiber include:
Fruits like citrus, apples, bananas, and pears
Vegetables like broccoli, sweet potato, brussels sprouts, zucchini, and black or lima beans
Nuts and seeds like peanuts, sunflower seeds, flax seeds and chia seeds
Oats
Insoluble fiber, on the other hand, helps to get the food moving food along your digestive system and keeps your system regular. This type of fiber can be found in:
Nuts and seeds, like almonds, pine nuts, and pumpkin seeds
Vegetables like dark, leafy greens, cauliflower, spinach, and zucchini
Fruits like berries, prunes, and figs
Oats and other grains
Both types of fiber are important for relieving constipation.
Prunes
A well-known natural remedy for constipation is eating prunes. For one thing, they are high in fiber, which will help bulk up stools and make it easier to eliminate them.
In addition, prunes contain sorbitol, a natural laxative that helps to soften stools and stimulate bowel movements.
Try eating a handful of prunes or adding them to a smoothie each day for best results. You should start to see results within a few days.
Fresh and Frozen Fruit
Smoothies frequently include fruit to add sweetness and a pleasurable consistency. Fresh fruits like berries are especially useful for this purpose, as they contain higher levels of fiber which will help to promote regularity.
Frozen fruits like pineapple and mango are also excellent choices, as they contain enzymes that work to break down food and ease digestion.
However, all whole fruits have fiber, making them always a good choice to relieve constipation. So if you're looking for a delicious and effective way to get things moving, be sure to add either frozen or fresh fruits to your smoothies!
Vegetables for Smoothies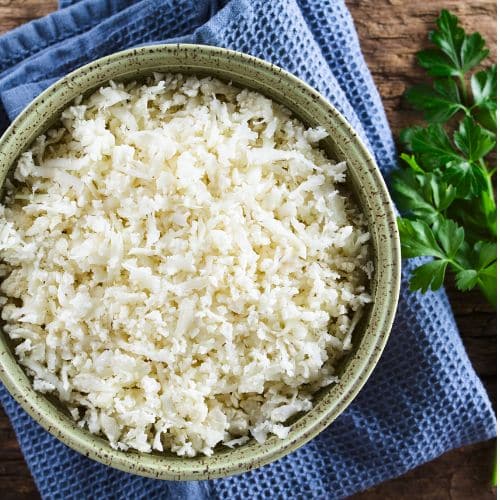 Some people don't eat enough vegetables or avoid them altogether because they don't like the taste. However, when you put them in a smoothie, that's a different story!
The flavor of the vegetables is disguised by the other ingredients. As a result, no one will be able to tell that vegetables are included.
Vegetables are a good source of fiber and a wide range of vitamins and minerals.
Some people don't eat enough vegetables or avoid them altogether because they don't like the taste. However, when you put them in a smoothie, that's a different story!
The flavor of the vegetables is disguised by the other ingredients. As a result, no one will be able to tell that vegetables are included.
Vegetables are a good source of not only fiber but also a wide range of vitamins and minerals.
Nuts and Seeds
Both soluble and insoluble fiber are plentiful in nuts and seeds too. In addition, they contain healthy fats that can help to lubricate the digestive system and ease the passage of stools.
Magnesium is a mineral that helps to relax the muscles in the intestine and promote regularity. Where do you find magnesium? Also in nuts and seeds.
Liquid
Drinking plenty of liquid can help soften your stool so that it's easier to pass.
What's more, the liquid helps to move the food you have eaten through your digestive system more quickly. This is important because when food moves slowly through your system, it has a greater chance of hardening and drying out, making it difficult to pass.
Smoothies are a great way to add extra liquid to your mornings, which will have benefits for your whole system.
How to Make the Perfect Smoothie for Constipation
Choose the right ingredients: add fiber to your smoothies by including fruits (ideally with their skins), veggies, oats, nuts, and seeds. Additionally, add healthy fats by including nuts, seeds, and even avocados! Both fiber and healthy fats can help relieve constipation.
Save time by prepping ahead: If you're short on time, you can always get your smoothie ingredients ready ahead of time. Simply chop up your fruits and veggies and store them in the freezer until you're ready to use them.
Add liquid: Be sure to add enough liquid to your smoothie so that it's easy to blend. You may need to add more or less depending on your ingredients. The liquid itself also helps with constipation.
Start slow: If you're not used to drinking high-fiber smoothies, start by drinking one small portion daily. You can gradually increase the amount you drink as your body adjusts.
There are many different ways to make a constipation-relieving smoothie. You can create a delicious and effective remedy for constipation by including the right ingredients and having fun.
Other Ways to Relieve Constipation
Constipation is a common issue that can be uncomfortable and frustrating. Luckily, you can do a few things to help relieve constipation.
First, be sure to drink plenty of fluids. This will help to keep your intestines hydrated and make it easier for stool to move through your system.
A cup of hot coffee can sometimes be all you need to kickstart a sluggish digestion. Not only is the hot water good for your system, but coffee also contains a number of compounds that have a laxative effect, including caffeine.
Additionally, you should make an effort to eat more fiber-rich foods. Adding fiber to your smoothie is a good start, but you will also need to include fiber in your meals to ensure you're getting some throughout the day.
The Academy of Nutrition and Dietetics recommends a daily intake of 25 grams of fiber for women and 38 grams for men. However, you may need more or less depending on your individual situation.
If you're struggling with constipation, aim to increase your fiber intake until you see relief. This could mean eating 30-40 grams of fiber per day.
Finally, one of the most effective remedies for constipation is to get more exercise. Physical activity helps to stimulate the digestive system and encourages bowel movements.
The Bottom Line
Smoothies are a great way to add more fiber and fluid to your diet, both of which can help relieve constipation. By adding the right ingredients, you can create a smoothie that is both delicious and effective.
So what are you waiting for? Get blending!
Find more fiber-rich smoothies:
High fiber smoothie recipe roundup
Read more about perimenopause constipation in this blog post.
Best Smoothie for Constipation
A smoothie could be very beneficial if constipation is a problem for you. If you're concerned about the taste of cauliflower in your drink – don't be! I promise you won't taste it. If you're new to blending veggies in your smoothies, start with a quarter cup and increase it as you feel more comfortable.
Print
Pin
Rate
Ingredients
1

cup

frozen riced cauliflower

1/2

cup

frozen berries

1

frozen banana

2

cups

cashew milk

or any other plant-based milk you prefer

Stevia to sweeten

1/2

teaspoon

vanilla extract
Instructions
Add the cauliflower, berries, banana, cashew milk, stevia, and vanilla extract to a blender. Blend until smooth. If the smoothie is too thick, add more milk. If it is too thin, add more fruit.Enjoy!
Nutrition
Calories:
80
kcal
|
Carbohydrates:
15
g
|
Protein:
1
g
|
Fat:
2
g
|
Saturated Fat:
0.1
g
|
Polyunsaturated Fat:
0.04
g
|
Monounsaturated Fat:
1
g
|
Sodium:
161
mg
|
Potassium:
213
mg
|
Fiber:
2
g
|
Sugar:
7
g
|
Vitamin A:
38
IU
|
Vitamin C:
5
mg
|
Calcium:
3
mg
|
Iron:
0.2
mg
Share on Facebook
Share by Email
Dr. Su-Nui Escobar is a Registered Dietitian/Nutritionist in Miami, FL. She is passionate about helping women over 40 live their best lives through healthy eating and a healthy lifestyle. Su-Nui is a doctor in clinical nutrition, able to translate complicated evidence-based science into practical advice.  Su-Nui is the former spokesperson of the Academy of Nutrition and Dietetics.